DIY Animal Book Tote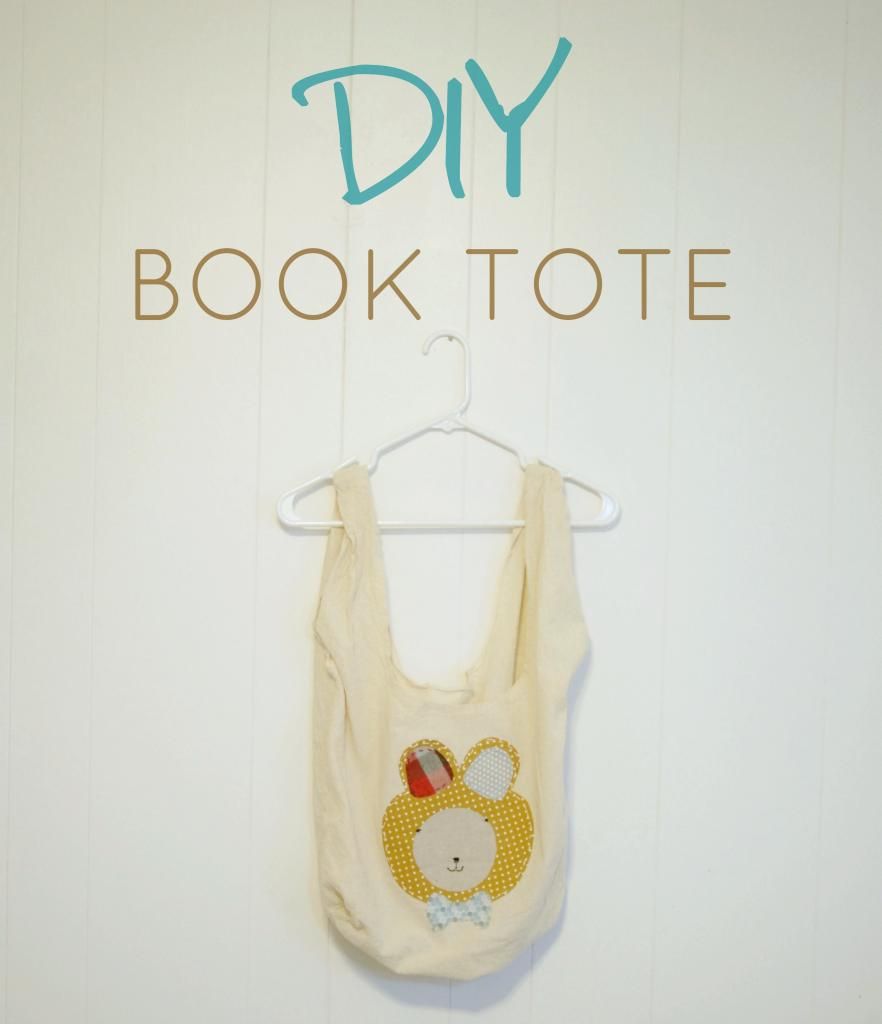 This year we are getting Luke four gifts: something for play, something to wear, something to read, and something handmade. I had a number of ideas for something handmade (such as wooden blocks or a handyman work station), but in the end, I choose to make this little bear book tote. He loves to roar, so I decided that a bear would be cute :)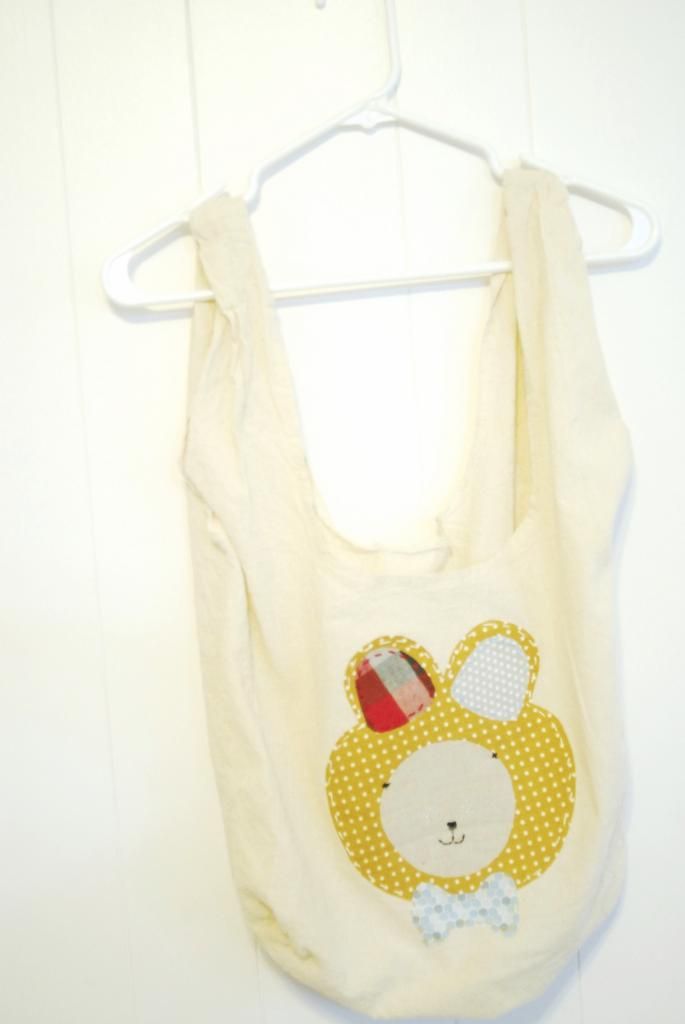 I've heard of a number of people doing four gifts (something to read, wear, they need, and want), but I choose to switch it up by replacing something they need with something handmade. I wanted to give something to Luke that was made by me (in the future, maybe someone else!)--something unique and one-of-a-kind.
I started with sketching out a little bear face (with ears entirely too close together...oh well!). I then choose my fabric from our fabric stash and used
fusible webbing
to put him together as well as stick him on the tote.
I drew a little face on him with a fabric pen and then hand-stitched him with embroidery thread to add a little detail :)
Just for fun, I made a yarn pom pom and sewed on a little tail.
It really was a simple project--one that just took a little time (hand-stitching isn't the fastest thing to do in the world) and creativity.
I'm really horrible at writing tutorials, but here's the basics if you want to make your own little animal tote.
You'll need:
A lightweight cotton tote (it's super important that it's lightweight because it's ridiculously hard to hand-stitch through fabric that's too thick)
Fusible webbing (I bought mine at Joann's. You can buy it buy the yard)
Embroidery thread (or thicker thread)
Needle
Fabric pieces
Scissors
Iron and Ironing board
The basics:
Print out the bear face template (or make your own). Here's a bunny one too :) ps. they are based on my sketches--and I'm most definitely not an artist! Cut out of the pieces to trace.
Choose which fabrics you'd like to piece together
Follow the directions on the fusible webbing to piece together the face and then adhere it to your tote
Use embroidery thread (or a thick thread) to hand-stitch the face and details. I also added some little freckles for fun.
If you want a tail, make a yarn pom pom and sew it on the back.
I really enjoyed this project and am excited to give it to Luke for Christmas. I'm not super crafty at all--but there's something I love about stitching together something by hand.
If you are interested in an animal tote but you don't want to make one, let me know :) I'd love to make a few more--we can definitely chat if you have a specific animal/color scheme in mind.
Happy Thursday!