Let's Get Sentimental & Mushy
Since Valentine's Day is in one week, I wanted to create a little somethin' somethin' to generate a little hubba hubba for you and your loved one.
Just so you know, this packet of worksheets for you and your other half, is oozing with cheese. Pure cheesiness. I mean, I feel a little like I'm in 7th grade handing you all a note I doodled in math class.
But, I really believe that every relationship needs a little silliness and sappiness.
So, maybe after a number of years of doing life with someone, you find yourself in a little romance rut and want to see some sparks.
Maybe, just maybe, you could use an evening of gushing and getting all sappy with one another. Or some time to just remember why you love that person so darn much.
If so, download this packet. Right now.
It's
FREE!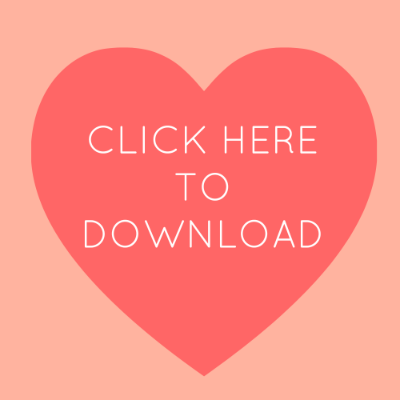 Plus, there's this free printable thrown in there too. Just for fun!
Happy Friday!